Caroline Criado Perez attended the First Ministers National Advisory Council for Women and Girls (NACWG) Circle Meeting in Glasgow today (26/6/19). Discussing the research outlined in her book 'Invisible Women' her key message was:
Equality doesn't mean treating everyone the same
Collect sex-disaggregated data
Remember diversity isn't a tick box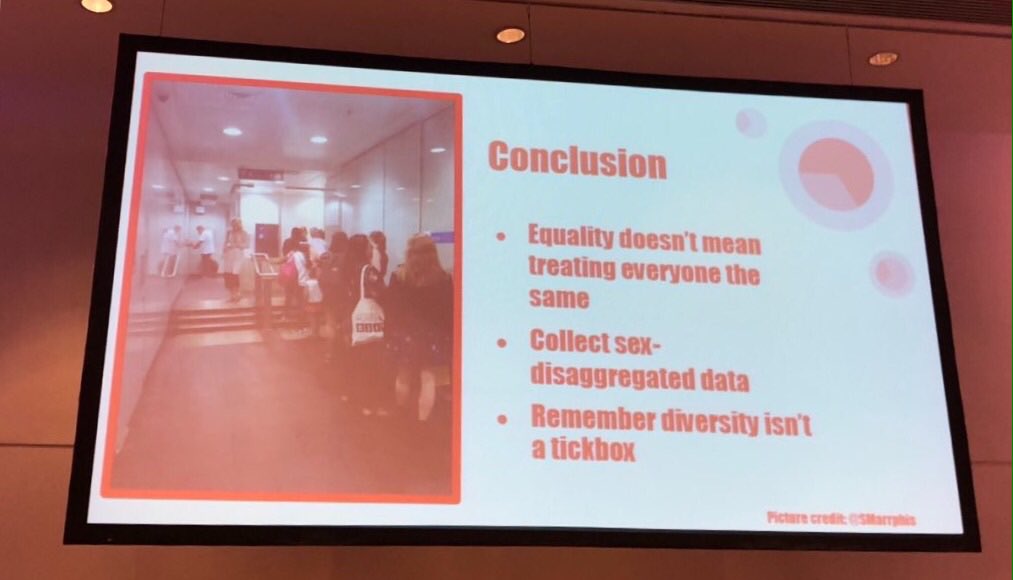 Now that Caroline Criado Perez has outlined the importance of collecting sex-disaggregated data, I hope that there will be a review the current nationwide practice of collecting self identified sex i.e. gender. This understanding of sex and gender as being two very different things must start at the very top within the Scottish Government. It's crucial that to make real change happen, they have to lead by example.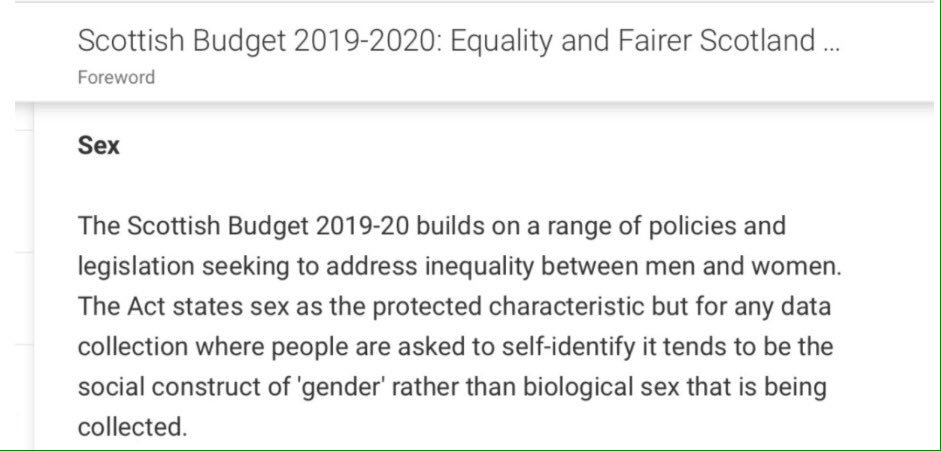 Ignoring, or undermining the importance of the Protected Characteristic Sex has lead to policies being written with definitions of Sexism no longer including the word Sex & that Women Only spaces no longer need to be Women Only.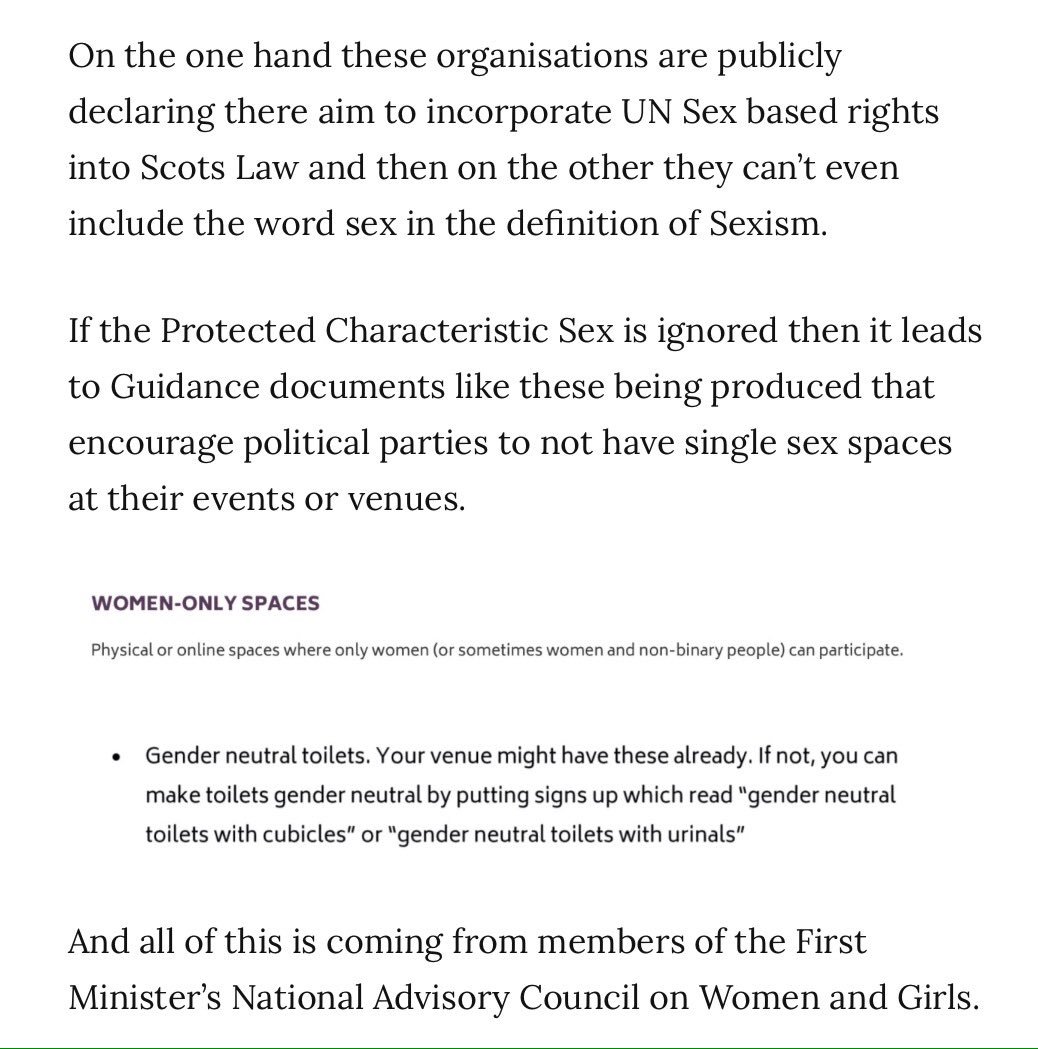 The First Minister Nicola Sturgeon responded to the NACWG report & Recommendations confirming that a working group on sex, gender and data will be established. The group will consider what guidance should be offered to public bodies on how sex and gender data is collected.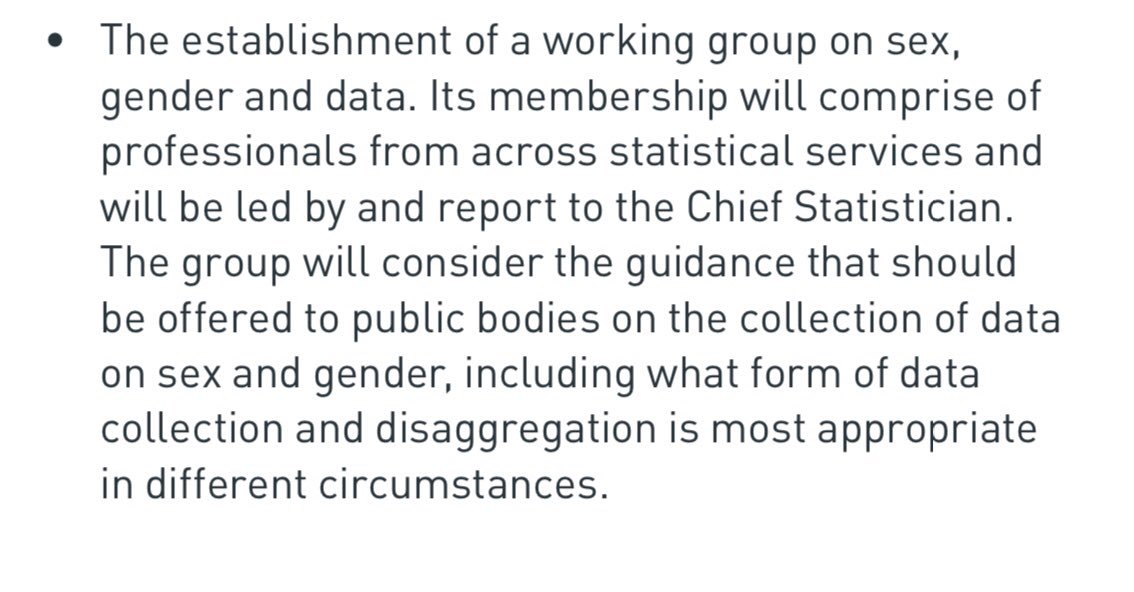 The new working group on sex and gender data will hopefully also look towards the current debate surrounding the 2021 Census, as the decision on whether or not the Sex question should be based on a persons Sex or their Gender Identity remains. In addition to the Census, it would be hugely worthwhile for the Scottish Government to restore the Scottish Household Survey question back to being one based on Sex and not on Gender Identity too.
Collecting stats on both would be best!
However, if the group are to make a real difference then they will have their work cut out for them, as they will need to revisit and amend much of this current practice that has infiltrated more or less the entire country. For example, COSLA 'the voice of Local Government in Scotland' has previously chosen not to collect data on Sex as part of their duties within equalities monitoring, and has advised Councils to do likewise.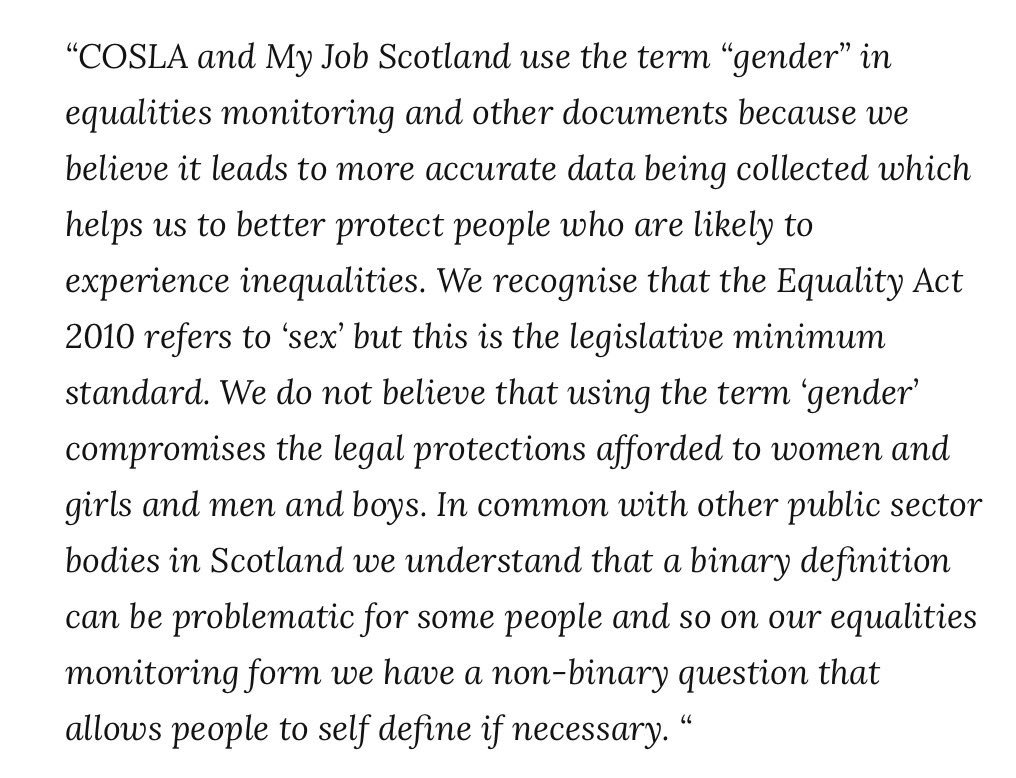 For the Scottish Government to improve the lives of all those living in Scotland, with the aim of creating an equal and fairer society, then this is definitely the right direction it should take.
---